Elderberry Gummies with Vitamin V and Zinc
Prometheuz Health Elderberry Gummies with Vitamin C and Zinc allows consumption to be more enjoyable whilst strengthening the body's immune system and increasing quality of health.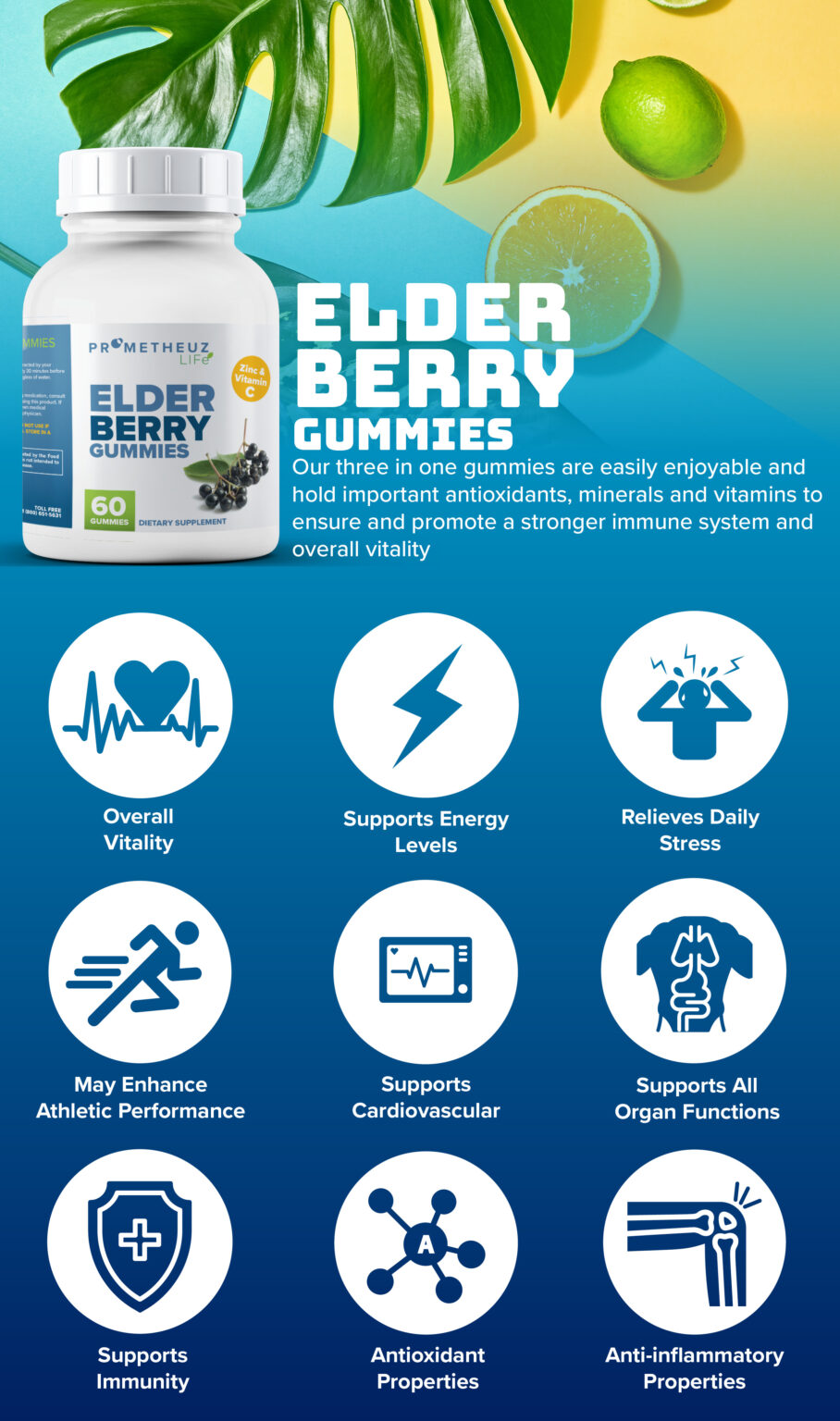 Description:
Our three in one elderberry gummies are easily enjoyable and hold important antioxidants, minerals and vitamins to ensure and promote a stronger immune system which in turn will help the body properly function to help decrease inflammation and stress, improve cardiovascular health and overall vitality. By taking two gummies a day, you are guaranteed to feel energetic and revitalised.
Ingredient Benefits:
Vitamin C is an important vitamin for growth, development and repair within the body. Vitamin C ensures proper functioning of the immune system, absorption of iron, collagen formation, wound healing and the maintenance of bones, cartilage and teeth.
Zinc, an important mineral that helps proper bodily functions including immune system support and supports the process of proteins and DNA which contribute to growth and development.
Elderberry Fruit Extract is extremely high in vitamins and antioxidants that help cater towards a stronger immune system. Elderberry Gummies also helps lessen inflammation and stress, strengthens cardiovascular health and enhances athletic performance.
Dosage:
Adults, take two (2) gummies daily, or as directed by your healthcare professional.