AGELESS – Youthful Rejuvenation
Prometheuz Health Ageless – Youthful Rejuvenation capsules can promote a healthier skin complexion by protecting the skin's surface from environmental influencers. It may also support organ function, cognitive health and memory. Moreover, our Caps have been hailed a 'wonder cap' by some of our users for its rejuvenating abilities! Formulated from the superior quality ingredients, which include Resveratrol, Nicotinamide Mononucleotide (NMN), Nicotinamide Riboside (NR), and more!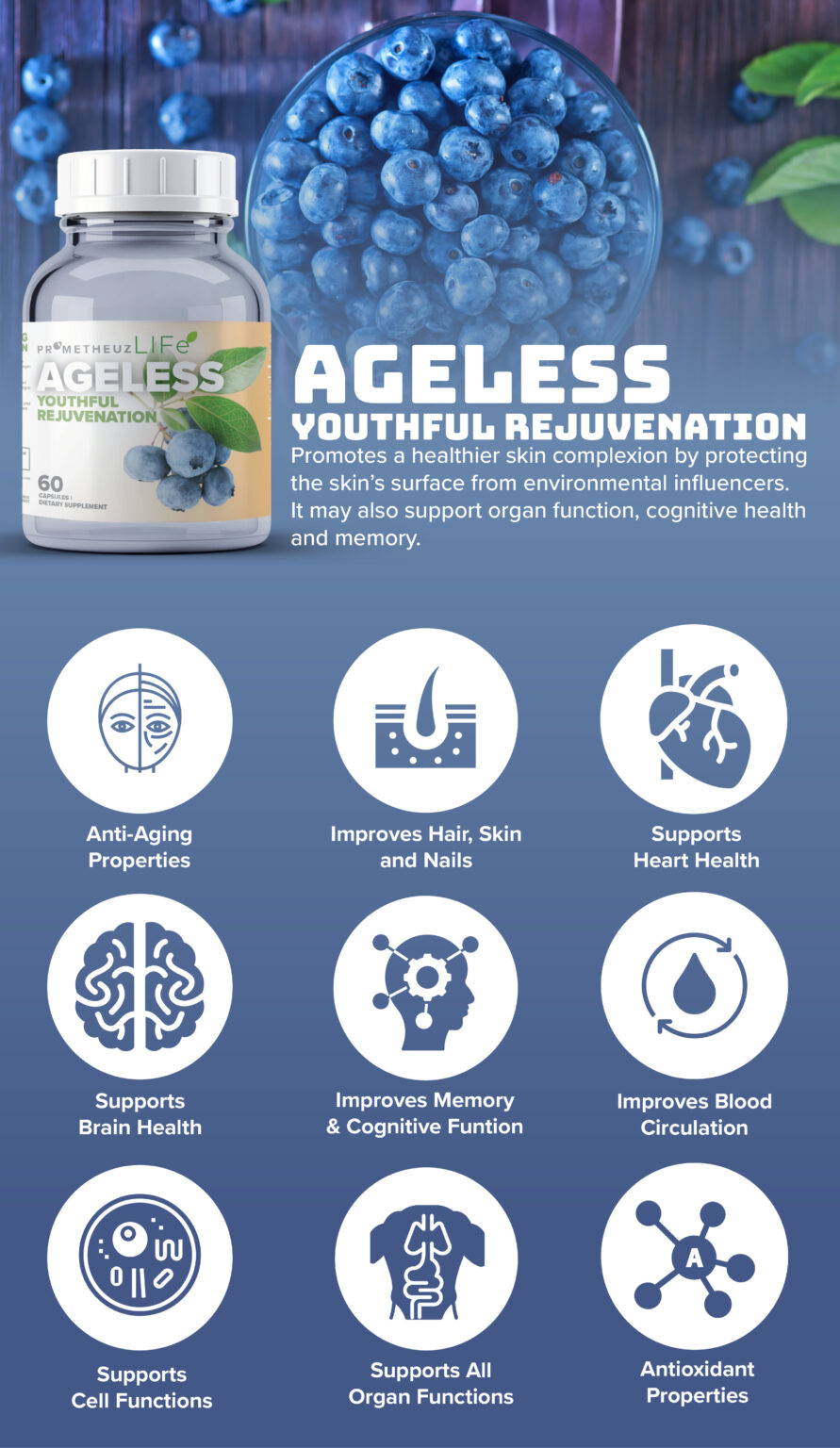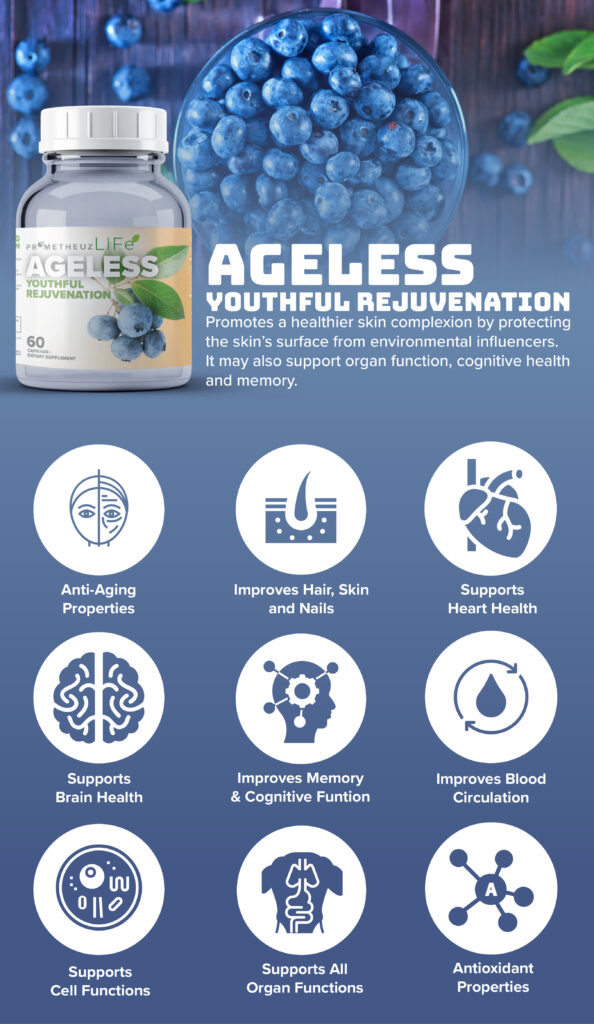 Description:
Our Ageless – Youthful Rejuvenation capsules hold four natural compounds that will make you feel stronger and healthier than ever before. Fuelling your body with antioxidants, ageless may promote a healthier skin complexion, along with supporting your skeletal system keeping you strong and healthy. In short,  Ageless – Youthful Rejuvenation Capsules are specially formulated to rejuvenate and protect your skin surface.
Ingredient Benefits:
We added Resveratrol for it's many health benefits especially for heart and blood circulation. We derived our Resveratrol from the skin of red grapes. It contains antioxidants, important for keeping DNA-damaging-free-radicals in check.
Our support for healthy aging is provided by Nicotinamide mononucleotide (NMN).  A molecule that feeds into NAD+, which activates certain enzymes which may promote healthy aging, keeping the body in good condition.
Nicotinamide Riboside (NR) an alternative from vitamin B3 promotes anti-aging by boosting the production of NAD+.
In conclution, we have PQQ (Pyrroloquinoline Quinone), a natural compound found in most foods acts as an antioxidant, supporting healthy cell, skin and brain function.
Dosage:
Adults, take two (2) capsules daily, or as directed by your healthcare professional. Take approximately 30 min before morning or afternoon meal with a full glass of water.
Disclaimer:
If under a physician's care, or taking medication, consult your healthcare professional before using this product.  If you are pregnant or nursing, or have a known medical condition, do not use without consulting a physician.