Organic Sea Moss Gummies 
Prometheuz Health Sea Moss gummies are designed to boost immunity, enhance energy and skin complexion, detox the body and provide overall vitality.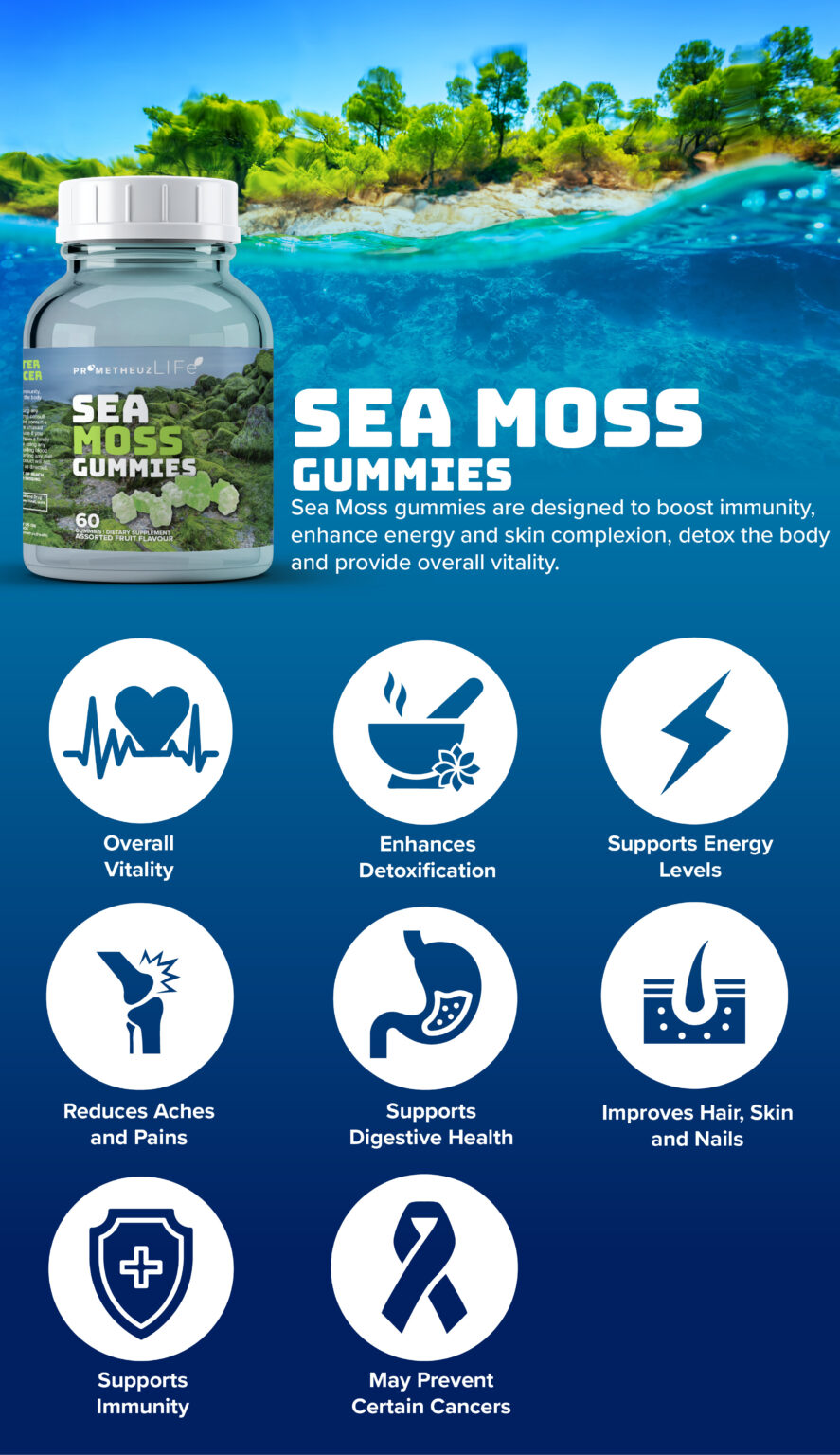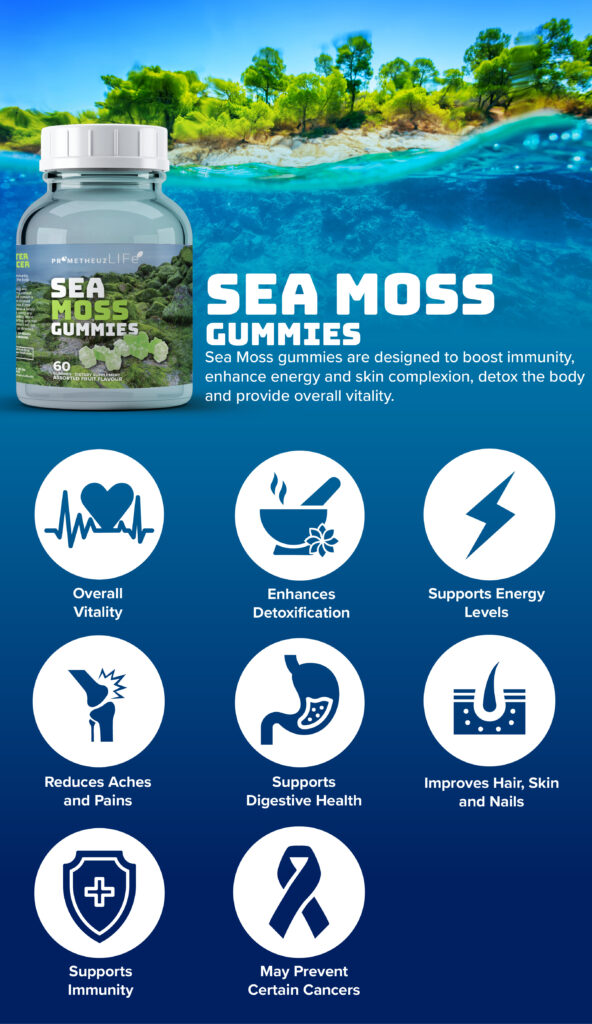 Description:
Our Sea Moss Gummies, only 20 calories per serving and is essentially seen as a superfood will help strengthen the immune system and increase energy levels. Sea Moss Gummies hold three powerful organic ingredients that will help further assist digestion, relieve arthritis and joint pain, improve skin complexion amongst other benefits.
Ingredient Benefits:
Organic Irish Sea Moss is seen as a superfood and claims to help strengthen immunity, improve digestion and skin complexion.
Organic Bladderwrack can be used to boost the immune system and improve energy levels. It may also help lessen arthritis and joint pain, treat constipation and lower the chances of urinary tract infections.
Organic Burdock Root is full on antioxidants that helps flush out toxins from the blood and may prevent certain cancers.
Dosage:
Adults, take two (2) gummies daily, or as directed by your healthcare professional.
Disclaimer:
If under a physician's care, or taking medication, consult your healthcare professional before using this product.  Importantly, if you are pregnant or nursing, or have a known medical condition, do not use without consulting a physician.