Platinum AHCC Premium Kinoko
Platinum AHCC Premium Kinoko
Platinum AHCC Premium Kinoko Active Hexose Correlated Compound, in other words, AHCC is a group of natural elements extracted from fungus. AHCC is known for its powerful properties in revitalising liver damage and improving the immune system, lessening the chance of a bacterial and / or viral infection. It may also prevent certain disorders and cancers, along with decreasing the side effects from chemotherapy.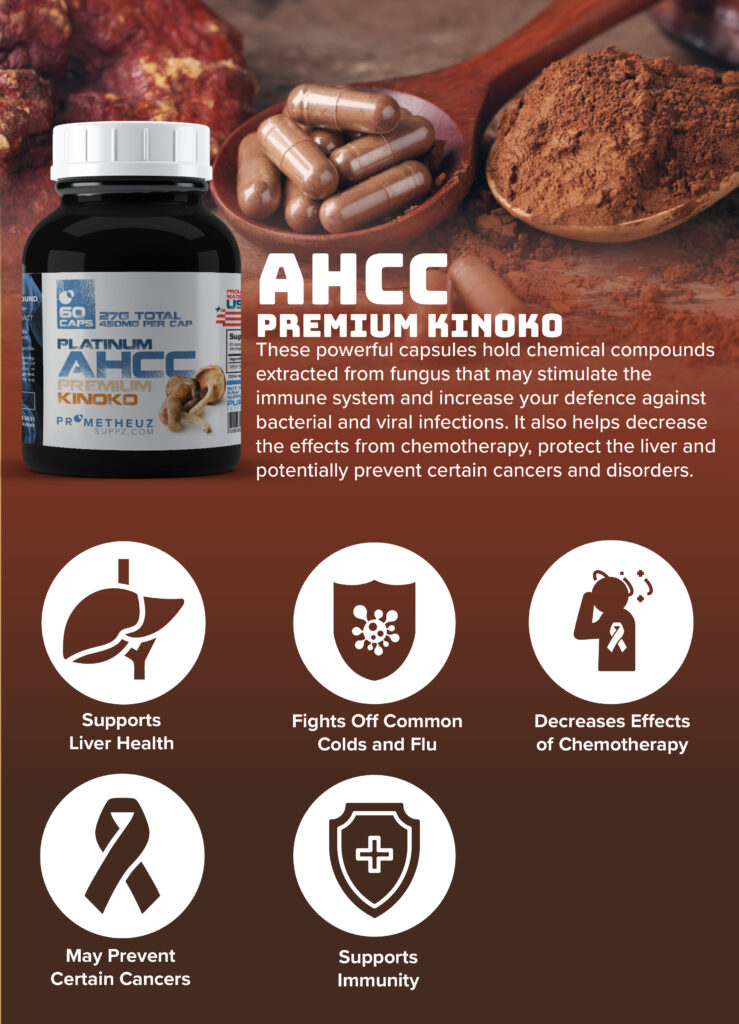 Description:
These powerful capsules hold extractions from fungus that stimulates the immune system and increases your defence against bacterial and viral infections, including the flu and common colds. These extraction are designed to help decrease the effects from chemotherapy, protect the liver and potentially prevent certain cancers and disorders.
Ingredient Benefits:
Active Hexose Correlated Compound, a chemical extracted from fungus, is known to hold powerful antioxidants that may prevent and protect the body against disorders induced by oxidative stress and certain cancers. It may also decrease the side effects of chemotherapy.
AHCC also strengthens the immune system and protects the body from bacterial and viral infections.
Dosage:
Adults, take one (1) capsule daily, or as directed by your healthcare professional.
Disclaimer:
If under a physician's care, or taking medication, consult your healthcare professional before using this product.  Importantly, if you are pregnant or nursing, or have a known medical condition, do not use without consulting a physician.