PEA with Levagen – Twice the absorption
The Prometheuz Health PEA with Levagen, is an Amino Acid naturally produced in the body. It is known to hold anti-inflammatory properties, reducing inflammation and help ease chronic pain. Levagen has twice the absorption, giving you an average dose of 600mg per capsule.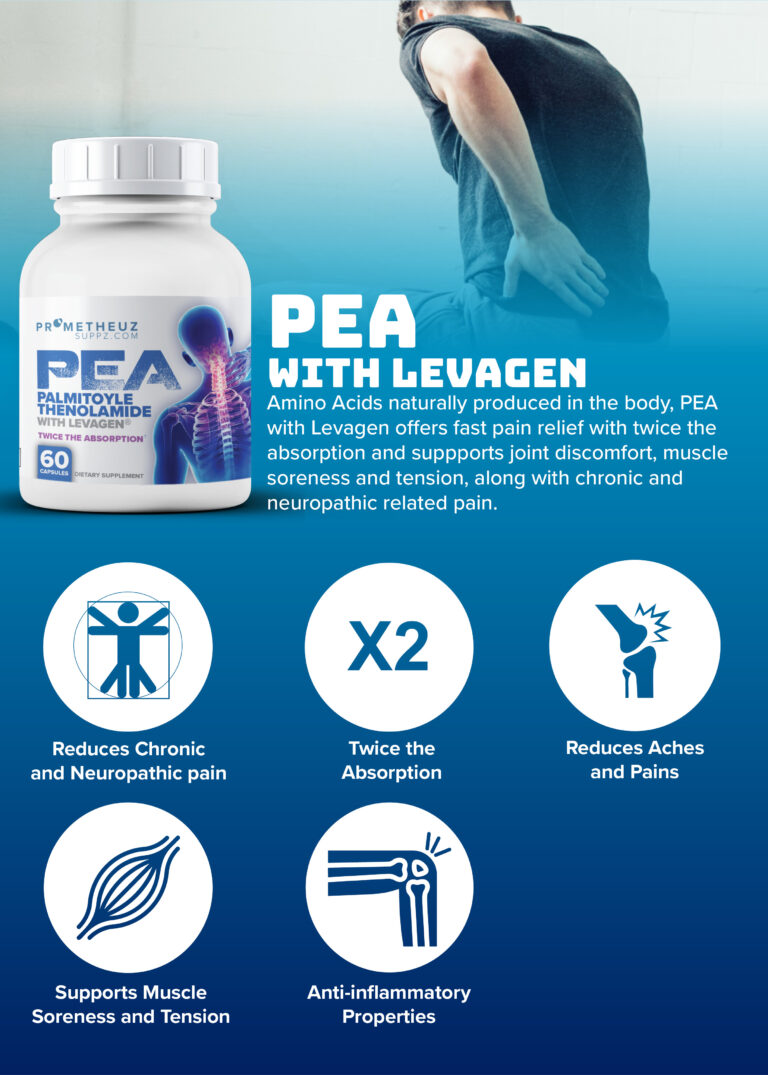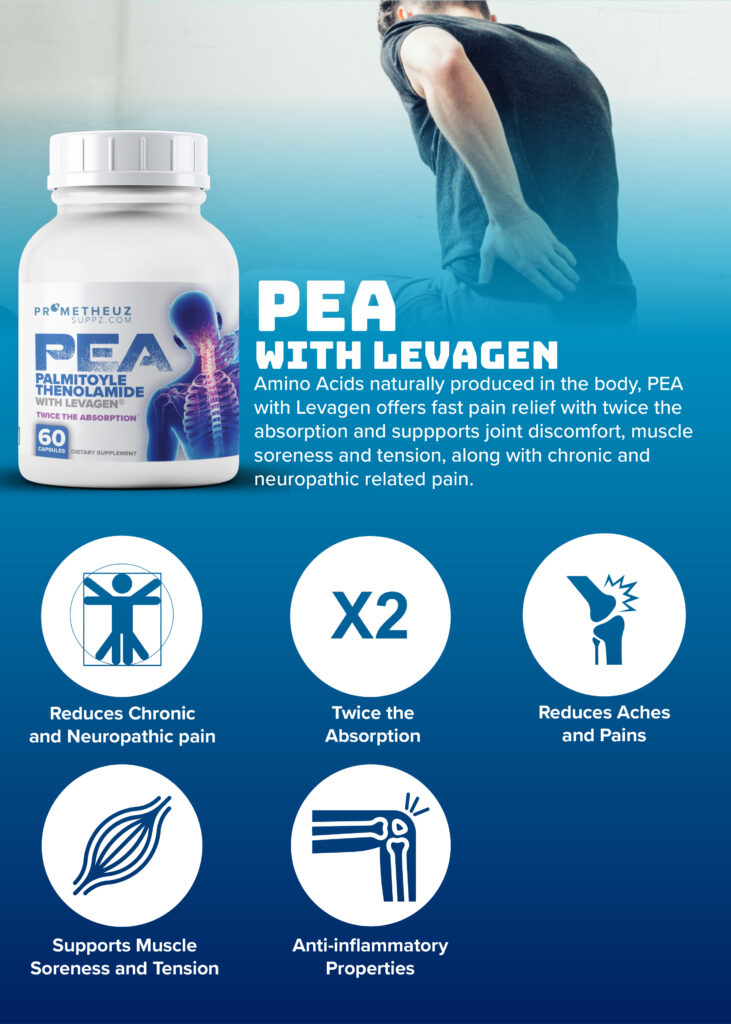 Description:
Our PEA with Levagen capsules offers fast pain relief and twice the absorption. Pain receptors are desensitised by PEA and Levagan as they are first responders to trauma in the human body. Our capsules are designed to help support and relieve joint discomfort, muscle soreness and tension, along with chronic and neuropathic related pain.
Ingredient Benefits:
PEA (Palmitoylethenolamide) is a natural fatty acid produced when the body experiences trauma. It helps support joints, muscle soreness and tension. Studies have proven that PEA effectively reduces chronic and neuropathic pain by switching off or desensitising pain receptors.
Levagen, a form of PEA, is an anti-inflammatory compound and a first responder to stress and injury. Levagen protects and prevents muscle deterioration and may also improve sleep.
Levagen+ increases plasma PEA concentration and has twice the absorption.
Dosage:
Adults, take one (1) capsule daily, or as directed by your healthcare professional.
Disclaimer:
If under a physician's care, or taking medication, consult your healthcare professional before using this product.  Importantly, if you are pregnant or nursing, or have a known medical condition, do not use without consulting a physician.