Who is Bokang Masunyane?
Bokang Masunyane aka "The Little Giant", or BK as most people refer to, is one of the most exciting up and coming talents in the world of Mixed Martial Arts. The 26 year old wrestling phenom started out his martial arts career in 2015 on the amateur regional circuits of South Africa, going on a tear and quickly amassing an undefeated record of 6-0 blasting through the amateur ranks. This led to a massive hype train as BK was quickly picked up by Extreme Fighting Championship (EFC), Africa's premier martial arts organization, and turned pro only a year later in early 2016. This turned out to be a very fruitful decision by the EFC as BK, with his wrestling heavy style, quickly became one of the most popular fighters on the African continent being well known for his big slams and crazy athletic abilities that always stole the show and left fans in awe. BK delivered on the hype train and won 5 fights back to back utterly dominating anyone the EFC placed in front of him with relative ease and an insatiable hunger to always entertain the crowd with wild kicks and flips in the ring.
BK was always destined for big things and it was only a matter of time before the surging talent got pulled up into the international circuit. BK made his international debut in Tokyo, Japan for Pancrase, one of the oldest and most well established martial arts organizations in the world. BK made quick work of Yusuke Ogikubo with an impressive performance firmly establishing himself as a top contender and improving his undefeated pro record to 6-0. BK put on such a impressive performance that it led to the bigger sister organization ONE Championship, Asia's biggest martial arts organization, to sign BK to a multi fight deal. BK made his ONE championship debut, as an underdog; against the highly regarded strawweight staple Ryuto Sawada. Shocking the Asian martial arts world BK beat Sawada with another utterly dominant performance, impressing the match makers enough to offer the young fighter a top 5 opponent. BK next faced number 3 ranked Rene Catalan, a dangerous striker and veteran, at ONE Big Bang and stunned the world by knocking out the veteran with a stunning head kick a mere 37 seconds into the fight (See video below). BK has now firmly established himself as a top contender in line for the ONE Championship Strawweight world title. We decided to catch up with BK to try and meet the man behind this amazing talent and hype.


---
When did you know you want to be a fighter?
I was quite a busy and physical child, always needing something active to stimulate my attention, and as such I was quickly led down a path to the local wrestling hall. I started wrestling at age 6 and there was just something about the physicality and competitiveness of wrestling that kept me interested long enough to keep going for most of my childhood. Unfortunately I got to a stage where I realised that, as a wrestler in South Africa you are somewhat limited. After competing in the 2014 Common Wealth Games I felt I had achieved enough to move on with my life as unfortunately wrestling was never going to pay the bills. I moved down from Cape Town to Pretoria becoming an intern teacher at a local High School, set on going down a new path.
It was somewhere around this time that my roommate at that time, took me to a Brazilian Jiu Jitsu (BJJ) tournament, at what would become my eventual main training camp, Fight Fit Militia. Unbeknownst to us the tournament was an open invite, meaning anyone could literally walk off the street and enter, something that was not common at a wrestling meet. Something about the idea of trying something new with nobody really knowing about my background as a national wrestler excited me. After some convincing I decided to give it a go, to see how my wrestling stacks up with BJJ. Using only my wrestling, I somehow made it to the finals, where unfortunately I got caught in a submission by a black belt. I was instantly hooked and knew that this is what I wanted to do! This will be my next challenge. So a couple of weeks later I packed up my bags, quit my job and moved into a small room at the gym cramped with other aspiring fighters, trying to earn my keep and learn as much as possible. Needless to say, seven years later and I'm happy to call this crazy sport and journey my career.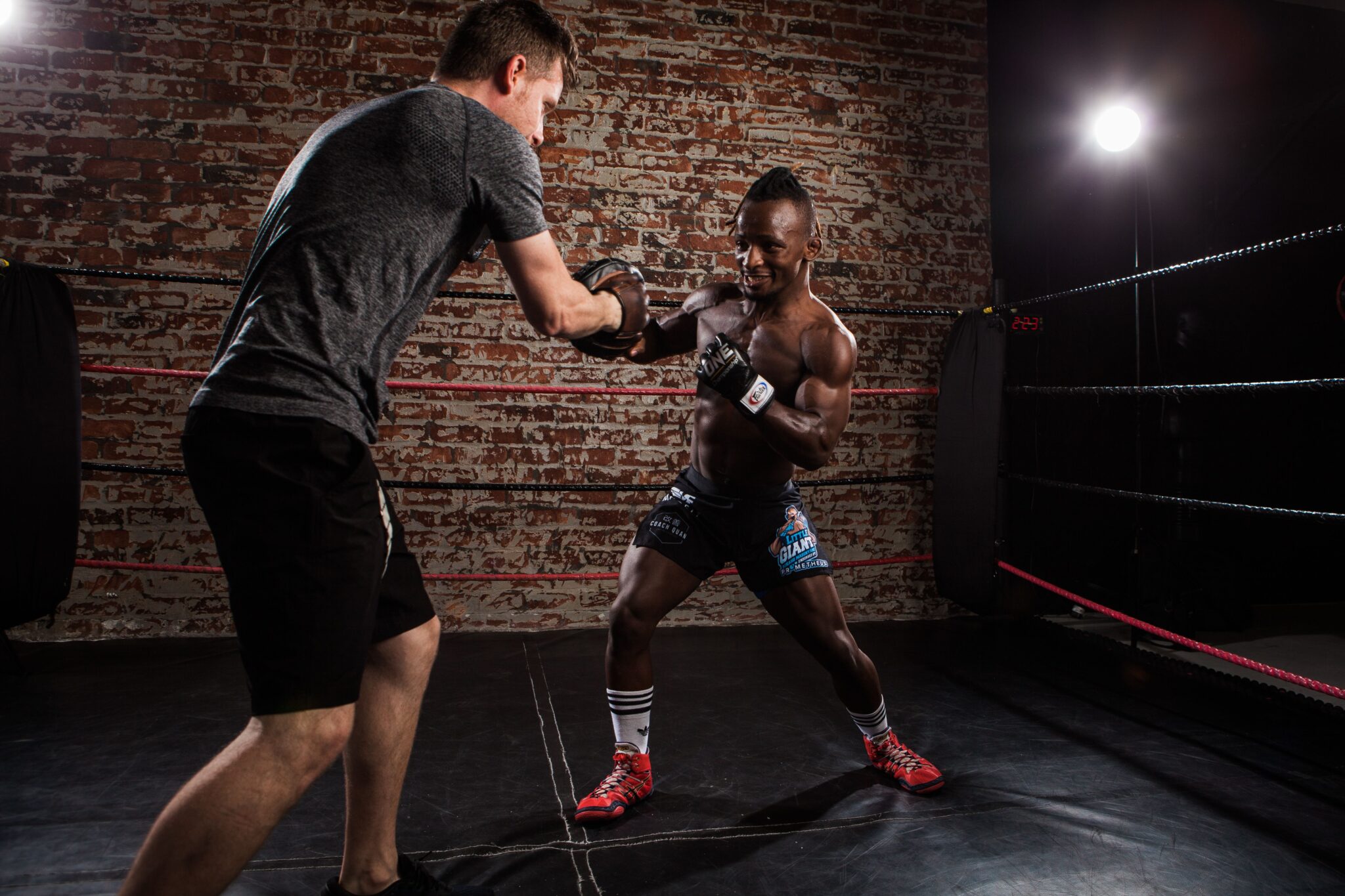 What does it take to become a fighter?
You need to be either very dumb or very crazy! In all seriousness it takes a lot of dedication, hard work and patience. Dedication is something instilled in me as a wrestler spending hours upon hours on the mats. Most people only see the end of your journey and the bright lights that come with success, most people don't realize the hours of blood sweat and tears. It's a though lifestyle as you miss out on a lot, spending weekends and holidays grinding out hard days on the mats. But I am a firm believer in hard work and as such dedication is needed if you want to be the best. There will be days where you are mentally and physically beat up and tired and feel like you want to quit, but nothing easy ever comes from your comfort zone.
As a fighter we all aspire to get to a stage in your career where your income is sufficient enough to allow you to solely focus on training. Unfortunately as most people start out pursuing martial arts this is not yet a reality. Most pro fighters work more than one job to try and sustain themselves, and for me this was coaching clients and classes in-between my training sessions and as such the gym can sometimes feel like a blurry sense of reality. There is no such thing as off days, especially when starting out and your work ethic really needs to be higher than you ever expected.
I was lucky to have a good support system and team throughout my career thus far but sometimes a room full of fighters' frustration and exhaustion, people tend to bud heads a lot. There truly are no easy days and you quickly garner respect for the mental toughness of athletes but these same athletes become like brothers and we all share a sense respect and resolve for the mutual hard work.
One of the hardest aspects of mixed martial arts is making weight. Due to competing in a certain weight class you are always aware of your weight and as such it always lingers in the back of your mind. You really need to be on top of your nutrition to ensure you keep your weight at a suitable amount to be able to sustain your energy and compete at the highest level. Taking all these factors into account it really gives a little bit more of a perspective into what mixed martial arts really is, it is an art from.
What is your best attribute as a fighter?
I would definitely, as a fighter, say my wrestling background. I was fortunate enough to train and compete in wrestling for numerous years before I ever set foot in a mixed martial arts gym. In my opinion wrestling is the best background or base for mixed martial arts as it dictates where the fight is going. It is a ruthless sport that takes years upon years to master but it transferred a work ethic in me that helps me to this day to cope with the harder days that come with any sport. It also taught me the discipline outside of the fight itself such as the nutrition and weight making aspect that a lot of fighters struggle to manage.
Tell us a little bit about your training regime?
I train basically everyday of the week. I do mostly 3 sessions a day and ramp it up to 4 sessions a day when I am preparing for a fight. Weekends I tend to take 1 session a day and try to also include some active recovery such as hiking or swimming. It is important when you start out to do at least one session a day and gradually build up to get to point where your body is accustomed to a higher load. Most people make the mistake of trying to train like a pro athlete from the get go and end up losing resolve and overworking themselves.
Your training regime is very intense as you are constantly switching up training different styles as mixed martial arts is really what the name says, a mix of different forms of martial arts. Where a boxer would spend majority of his training regime boxing, as a mixed martial artist you have numerous disciplines to work on and try refine as many as possible. The difficult part is to try and put all these different styles or disciplines into one single game plan as every fight is different.
Nutrition also takes up a big part of your day as maintaining energy to switch on and off for different styles and sessions is an art form in itself. Luckily sport supplementation offers athletes easier ways to get their bodies the nutrients it needs. Training every single day can sometimes place your immune system under a lot of stress and as such supplementation and diet is of really big importance.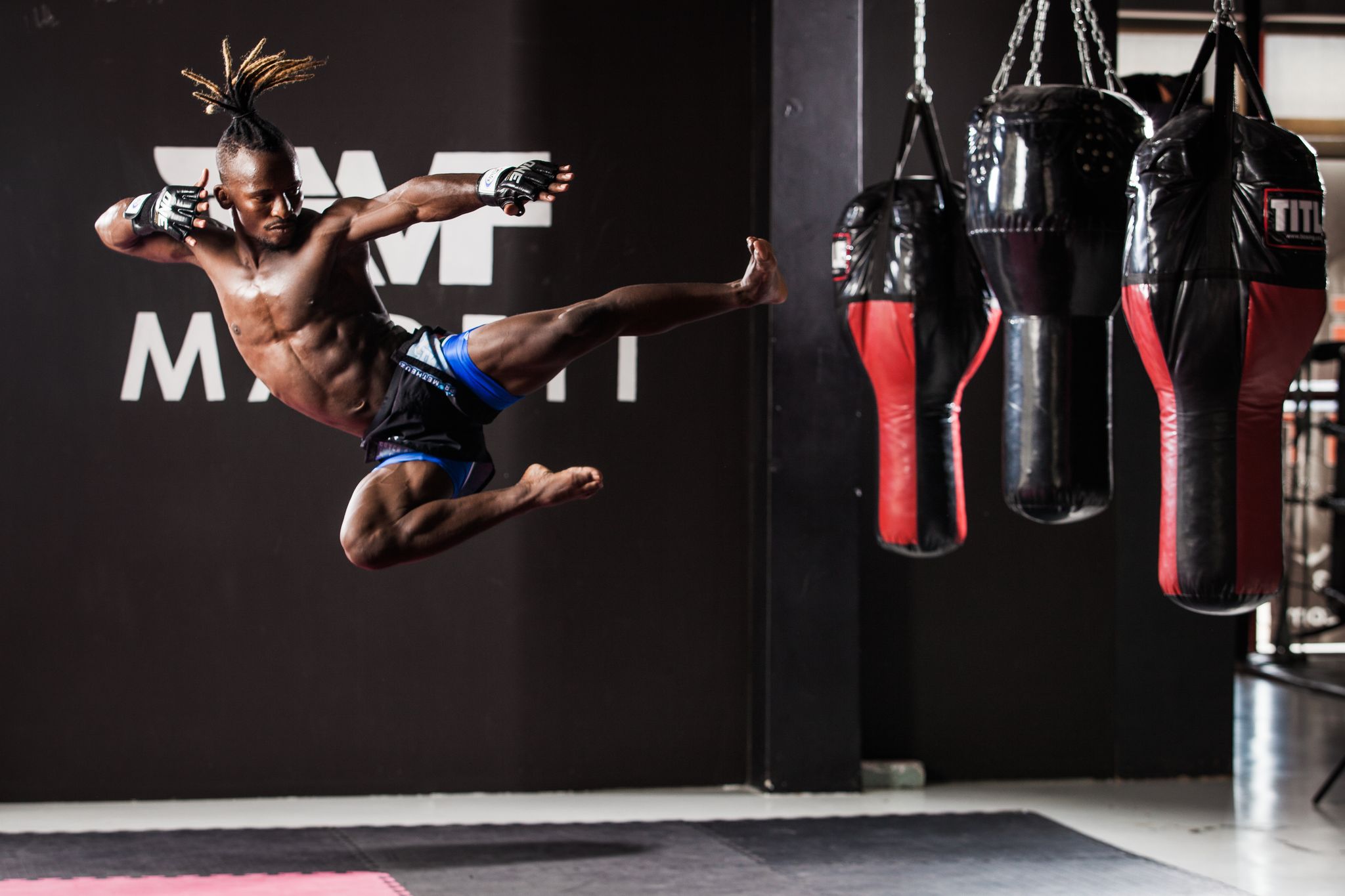 As a fighter what is the hardest fight you ever had?
As a pro-fighter, training every single day, you tend to receive just as many beatings as you give out. It's a humbling experience training with some of the best athletes in Africa, but we try to train intelligently with career longevity in mind. I have been fortunate enough with my style of fighting, to stay relatively "damage-free" throughout my career.
However, I will never forget the first beating that I took. As a young boy growing up in South Africa, a country with multiple cultures and languages, I was taught by a group of friends a really bad swear word in the Afrikaans language. A language with which I was not very familiar with at the time not really knowing I was swearing. I was then persuaded by this same group of friends to approach a stranger and say this word, with a big grin on my face. Needless to say I got beat up like an adult, well-deservingly!
What is your favourite Prometheuz supplement and why?
Anybody that knows Bokang Masunyane will know that one of the things I love most in this world is my sleep. I can easily sleep 12 hours a day and still go to bed at night.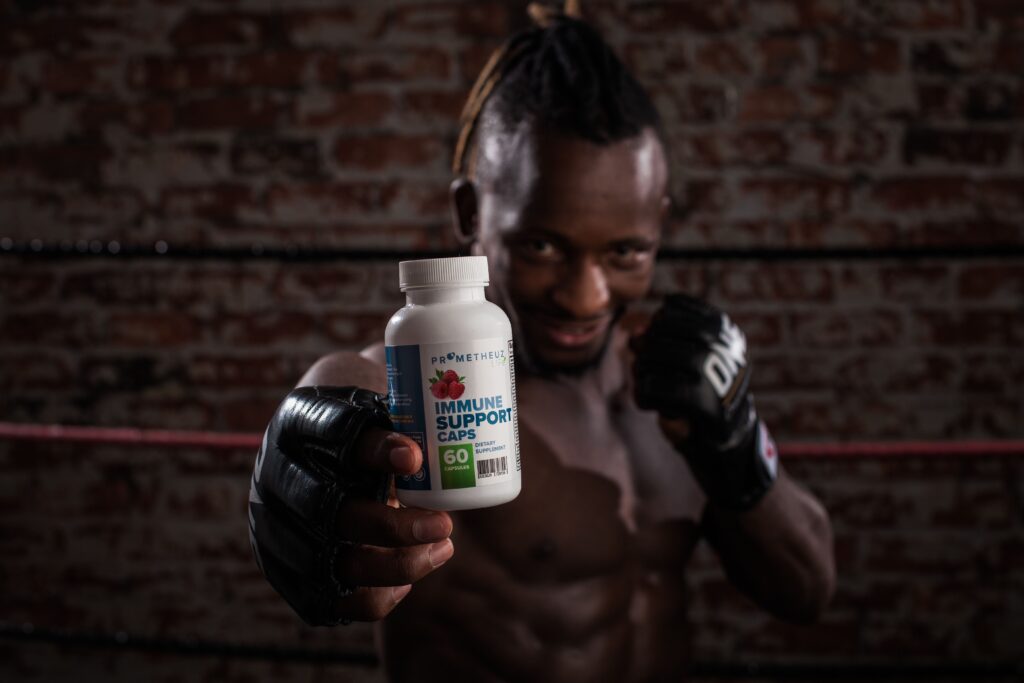 Do you have any advice for someone looking to start a career in Mixed Martial Arts?
If you are hesitating you are on the wrong path. Don't procrastinate, just jump in and get started! You will be surprised at how addictive it feels when you hit that first pad or learn that first submission. It is in my opinion the toughest sport in the world but also one of the most rewarding sports in the world. Take that first class or session and consciously make the decision to be fit and healthy. Getting started is the hardest part but if you have enough resolve to get through the initial fire you will surprised at what you are capable of mentally and physically.